We are pleased to announce that for the second year in a row, Shimmerman Penn LLP has been named a Best of the Best firm in Canada by INSIDE Public Accounting (IPA).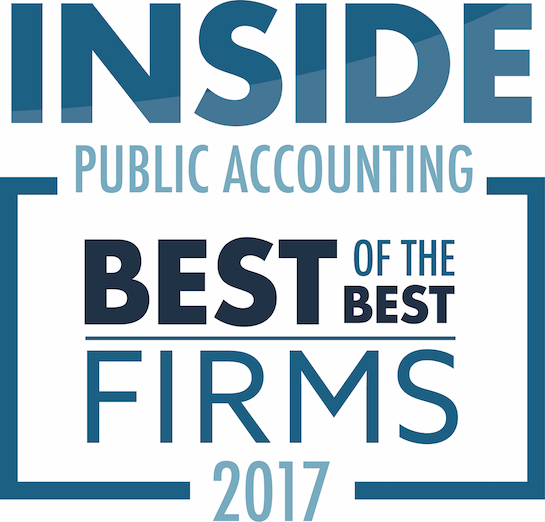 IPA's annual Best of the Best recognition honors public accounting firms for their superior performance on more than 70 criteria. The selections were based on responses from 587 eligible firms. IPA honors more than 50 public accounting firms across the US and Canada for their overall financial and operational performance as well as for their combination of planning, strategy and execution.
Managing partner Maj-Lis Vettoretti said that once again, this accolade reinforces that our partner leadership team is setting the appropriate strategic direction to grow a dynamic firm. "Our growth strategy includes development of a multi-faceted team of professionals with experience and high-level tax knowledge in an array of sectors, in order to offer our clients value-added and personal service, and to create a collaborative environment where our people can excel. We're proud to be recognized for these efforts."
Thank you to all of our partners, staff and clients for your contributions to this success!
The information contained in this publication is of a general nature and is not intended to address the circumstances of any particular individual or entity. Accordingly, the information provided herein should not be used as a substitute for consultation with professional tax, accounting, legal, or other competent advisers. While we endeavour to provide accurate and timely information, there can be no guarantee that such information is accurate as of the date it is received or that it will continue to be accurate in the future. Again, no one should act upon any information contained herein without seeking appropriate professional advice after a thorough examination of their particular situation.